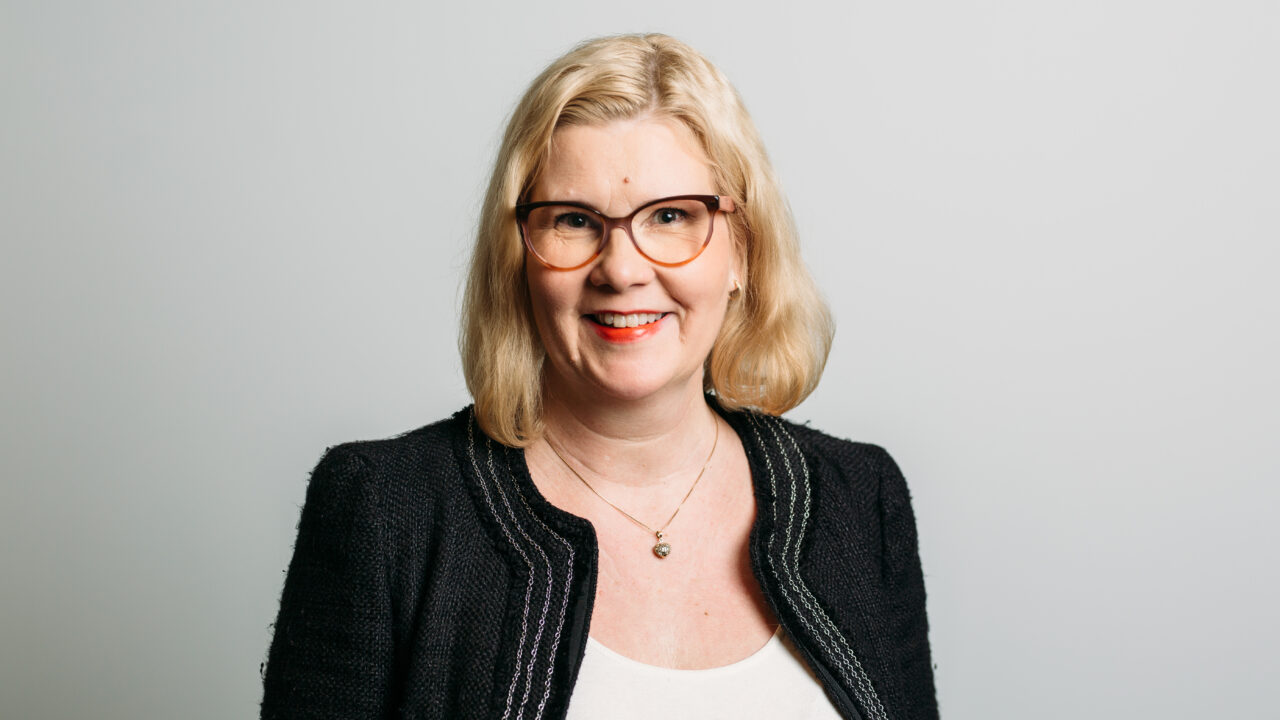 Kirsti Lonka on vetäjä työpaketissa "Digitaalisten ja taloustaitojen oppiminen"
Kasvatus- ja kehityspsykologian näkökulmista lähtevä tutkimus kohdistuu tekijöihin, jotka vaikuttavat digitaalisten ja taloudellisten taitojen oppimiseen. Tarkoituksena on kattaa kuilu koulussa kehitetyn osaamisen ja koulun ulkopuolella tarvittavan osaamisen välillä.
PsT, Professori
Helsingin yliopisto
Kasvatustieteiden tiedekunta
kirsti.lonka@helsinki.fi
+358 50 318 2181
Kirsti Lonka is Leader in Work Package "The factors affecting young people´s digital and financial skills inside and outside school"
From the perspectives of educational and developmental psychology, the research focuses on factors that may affect how young people learn digital and financial skills. The aim is to bridge the gap between the skills developed in school and the skills required after or outside school.
Ph.D., Professor
University of Helsinki
Faculty of Educational Sciences
kirsti.lonka@helsinki.fi
+358 50 318 2181
Curriculum Vitae: https://kirstilonka.fi/
Talvio, M., Makkonen, J., Hietajärvi, L., & Lonka, K.
30.12.2022
Benefits of a Social and Emotional Learning Program for Norwegian Teachers
Lonka, K. with Lehtonen, T. & Eskelinen-Fingerroos, M.
10.11.2022
WilmaCast -podcast: Miten digitalisaatio näkyy oppimisessa?
Katariina Salmela-Aro, Kimmo Alho, Kirsti Lonka, Katja Upadyaya, Janica Vinni-Laakso & Inka Ronkainen
02.11.2022
Kouluyhteisön hyvinvointi ja digitaalisuus tasapainoon
Elina E. Ketonen, Visajaani Salonen, Kirsti Lonka, Katariina Salmela-Aro
22.07.2022
Can you feel the excitement? Physiological correlates of students' self-reported emotions
Mette Ranta, Milla Kruskopf, Marilla Kortesalmi, Panu Kalmi and Kirsti Lonka
04.07.2022
Entrepreneurship as a Neglected Pitfall in Future Finnish Teachers' Readiness to Teach 21st Century Competencies and Financial Literacy: Expectancies, Values, and Capability
Wikman, P., Moisala, M., Ylinen, A., Lindblom, J., Leikas, S., Salmela-Aro, K., Lonka, K., Güroğlu, B., & Alho, K.
30.05.2022
Brain Responses to Peer Feedback in Social Media Are Modulated by Valence in Late Adolescence
Lammassaari, H., Hietajärvi, L., Salmela-Aro, K., Hakkarainen, K., & Lonka, K.
25.04.2022
Exploring the relations among teachers' epistemic theories, work engagement, burnout and the contemporary challenges of the teacher profession
Maksniemi, E., Hietajärvi, L., Ketonen, E. E., Lonka, K., Puukko, K. T., & Salmela-Aro, K.
22.04.2022
Intraindividual associations between active social media use, exhaustion, and bedtime vary according to age—A longitudinal study across adolescence
Nissinen, T., Maksniemi, E., Rothmann, I. & Lonka, K.
31.03.2022
Balancing work life: Job crafting, work engagement, and workaholism in the Finnish public sector
Engberg, E., Hietajärvi, L., Maksniemi, E., Lahti, J. M., Lonka, K., Salmela-Aro, K., & Viljakainen, H.
31.03.2022
The longitudinal associations between mental health indicators and digital media use and physical activity during adolescence: A latent class approach. Mental health and physical activity.
Abdulhamed, R., Lonka, K., Hietajärvi, L., Ikonen, R., & Klemetti, R.
31.03.2022
Anxiety and depression symptoms and their association with discrimination and a lack of social support among first- and second-generation immigrant adolescents
2021
Heidi Lammassaari, Lauri Hietajärvi, Kirsti Lonka, Sufen Chen & Chin-Chung Tsai
11.11.2021
Teachers' epistemic beliefs and reported practices in two cultural contexts
Talvio, M., & Lonka, K. (Eds.)
30.09.2021
International Approaches to Promoting Social and Emotional Learning in Schools: A Framework for Developing Teaching Strategy
Talvio, M., & Lonka, K.
30.09.2021
Introduction. The importance of social and emotional learning in the school context – international perspectives
Lonka, K., & Talvio, M.
30.09.2021
Epilogue: Towards an integrative view of social and emotional learning
Berg, Minna; Talvio, Markus; Hietajärvi, Lauri; Benitez, Isabel; Cavioni, Valeria; Conte, Elisabetta; Cuadrado, Francisco; Ferreira, Marco; Kosir, Matej; Martinsone, Baiba; Ornaghi, Veronica; Raudiene, Irena; Sukyte, Daiva; Talic, Sanela; Lonka, Kirsti
13.08.2021
The Development of Teachers' and Their Students' Social and Emotional Learning During the "Learning to Be Project"-Training Course in Five European Countries
Lonka, K.
03.06.2021
Lausunto Eduskunnan sivistysvaliokunnalle koskien Valtioneuvoston koulutuspoliittista selontekoa
Thomas K. F. Chiu, Tzung-Jin Lin & Kirsti Lonka
28.04.2021
Motivating Online Learning: The Challenges of COVID-19 and Beyond
2020
Kruskopf, M., Hakkarainen, K., Li, S., & Lonka, K.
12.11.2020
Lessons learned on student engagement from the nature of pervasive socio-digital interests and related network participation of adolescents
Lonka, K.
01.10.2020
Ilmiölähtöinen oppiminen kasvatuspsykologian näkökulmasta
Lonka, K.
30.09.2020
Phenomenal learning from Finland
Lonka, K., Ketonen, E., & Vermunt, J. D.
04.07.2020
University students' epistemic profiles, conceptions of learning, and academic performance. Higher Education.
Lonka, K
30.06.2020
Selvitys koronapandemian lyhyen ja pitkän aikavälin hyvistä ja huonoista seurauksista koskien koulutusta, nuoria ja hyvinvointia
Heinonen, S., Elina, H., Aunesluoma, J. H., Meristö, T., Aunesluoma, J., Pantzar, M., Heiskanen, E., Hiilamo, H., Lonka, K., Vaattovaara, M. K., & Hukkinen, J.
30.06.2020
Koronakriisin yhteiskunnalliset vaikutukset: globaali järjestelmä ja Eurooppa
Tuominen, H., Niemivirta, M., Lonka, K., & Salmela-Aro, K.
01.04.2020
Motivation across a transition: Changes in achievement goal orientations and academic well-being from elementary to secondary school
Hietajärvi, L., Lonka, K., Hakkarainen, K., Alho, K., & Salmela-Aro, K.
20.02.2020
Are Schools Alienating Digitally Engaged Students? Longitudinal Relations between Digital Engagement and School Engagement
2019
Sjöblom, K., Lammassaari, H. M. W., Hietajärvi, L., Mälkki, K., & Lonka, K.
10.10.2019
Training in 21st century working life skills: How to support productivity and well-being in multi-locational knowledge work
Talvio, M., Hietajärvi, L., Matischek-Jauk, M. & Lonka, K.
01.09.2019
Do Lions Quest (LQ) workshops have systematic impact on teachers' social and emotional learning (SEL)?
Podcastit / Podcasts
Kirsti Lonka ja Kirsi Myllymäki
12.05.2023
Koulun ja opettajankoulutuksen nykytila ja tulevaisuus
Professor Kirsti Lonka
26.04.2023
How to Motivate Students?
Kirsti Lonka with Otto Rantanen & Aatu Veikkola
14.02.2022
Uskalla yrittää -podcast
HÄMEENSANOMAT, YLE, TALOUSSANOMAT, KAINUUN SANOMAT, KALEVA • 18.12.2022
Kirsti Lonka: Moni perhe voi joutua karsimaan joululahjoista tänä vuonna – lapsille kannattaa kertoa rehellisesti, neuvovat kasvatuspsykologit
HELSINGIN SANOMAT • 04.07.2021
Kirsti Lonka: "Yritän pelastaa maailman lapset tylsyydeltä"
ILTALEHTI PLUS • 05.04.2021
Kirsti Lonka: Kultalusikan kääntöpuoli
HELSINGIN SANOMAT • 27.08.2019
Kirsti Lonka: Some aiheuttaa tytöille pahoinvointia herkemmin kuin pojille – Kriittinen piste on yli kolme kirjautumista päivässä